The Community Connections Trail Art Project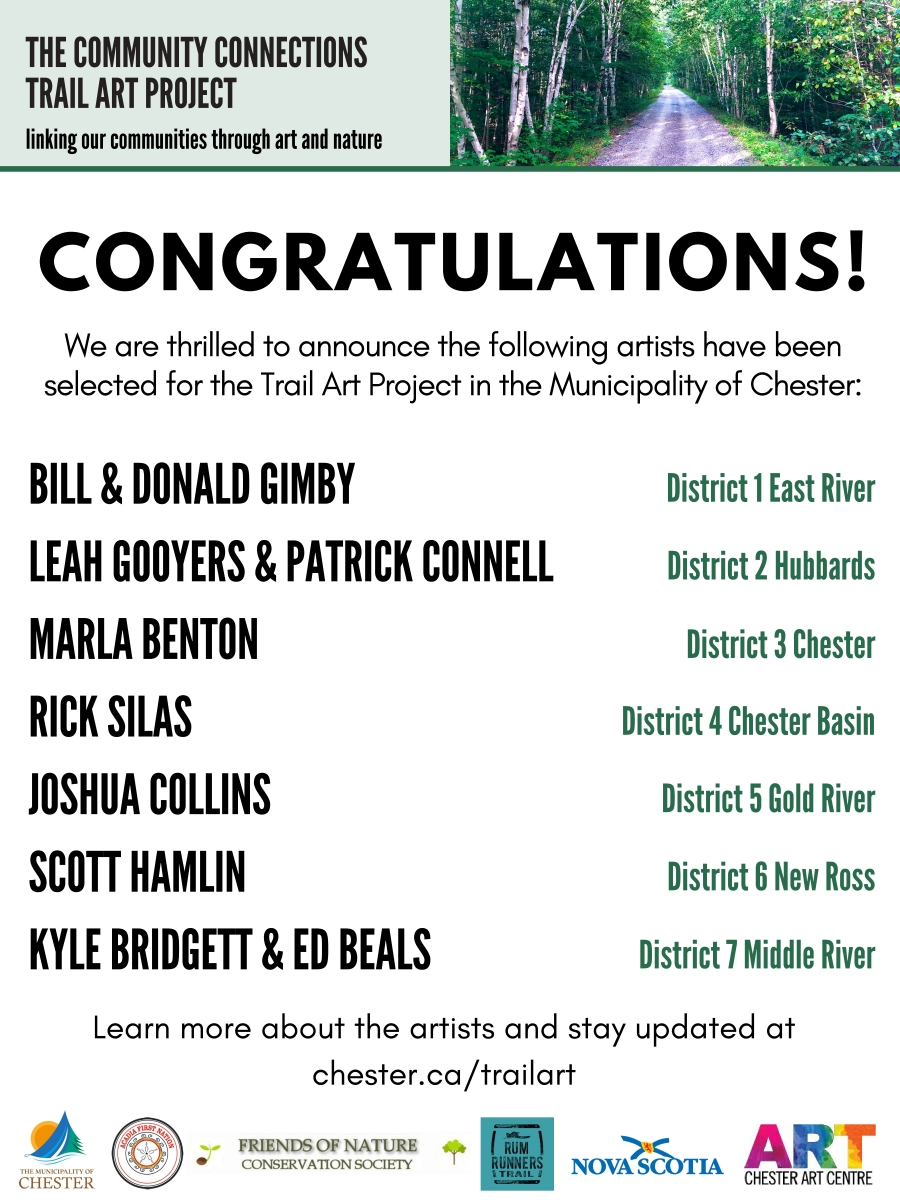 ____________________________________________________________
The Trail Art Project provides opportunities to showcase local artists while encouraging trail use and making new connections between trail users and art. Themed around local cultural and natural heritage, the public art installations will be permanent attractions along prominent sections of recreational trails in the Municipality and strategically located at access points to our various communities.
A budget of up to $6000 was allocated to each District location. The artwork is scheduled for completion and installation by July 30, 2021. See NS Procurement for Tender Details.
Funding for this project is provided by the Department of Municipal Affairs and Housing through the Beautification and Streetscaping Program.