The Community Connections Trail Art Project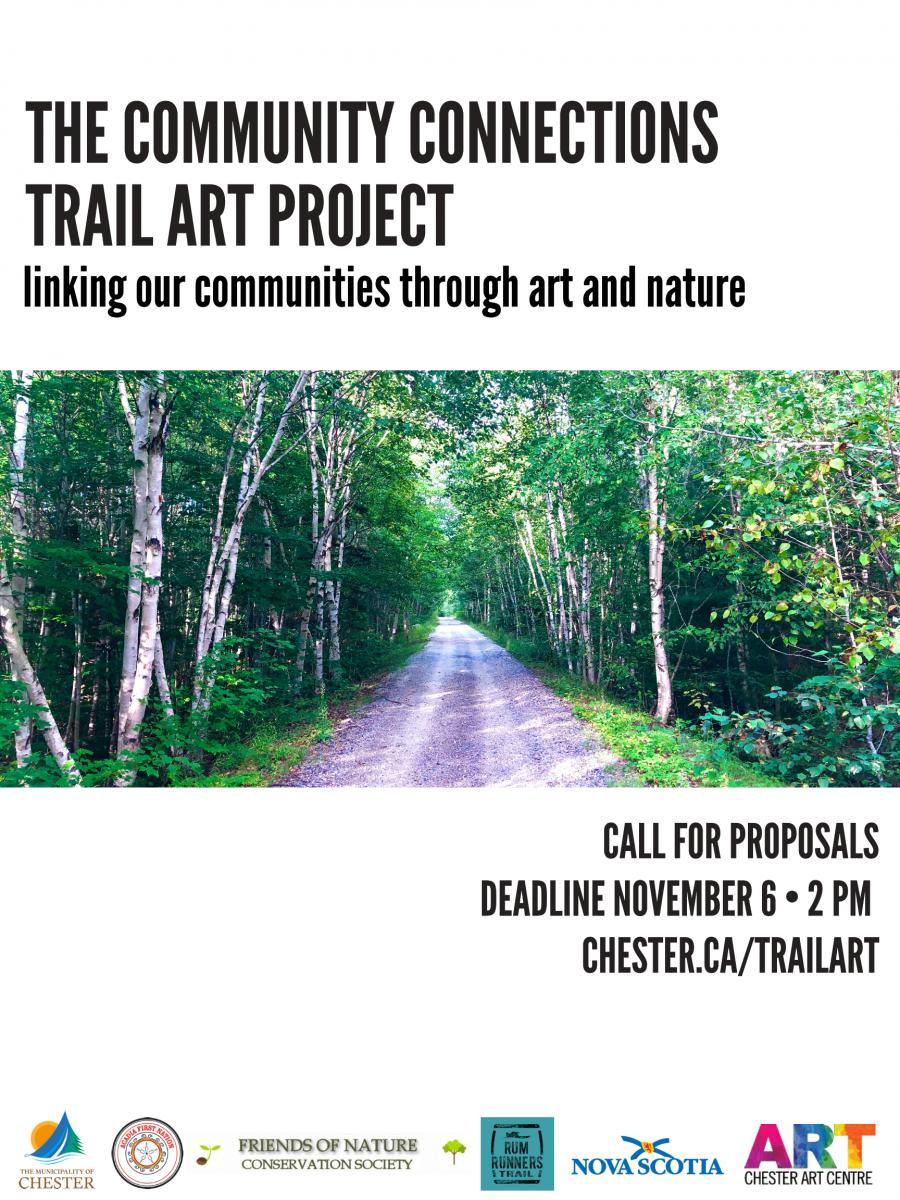 The Municipality of Chester is seeking proposals for public art pieces that will be permanent attractions along prominent sections of recreational trails in the Municipality.
Art installations will be strategically located at access points to our various communities and should be themed around local community characteristics, heritage, and natural history. This project will provide opportunities to showcase local artists while encouraging trail use and making new connections between trail users and art.
We will select seven installations with a budget of up to $6000 allocated to each location. Details of the project, how to apply, selection process and a map of the proposed installation locations are found in the Call for Proposals (on the right).
Important dates:
Online meeting for prospective applicants October 21 from 7:00 – 8:00 pm
Submissions will need to be received by November 6, 2020 at 2:00 pm
Artwork will need to be completed and installed by July 30, 2021
*Funding for the project is provided by the Department of Municipal Affairs and Housing through the Beautification and Streetscaping Program, more info can be found here.