Image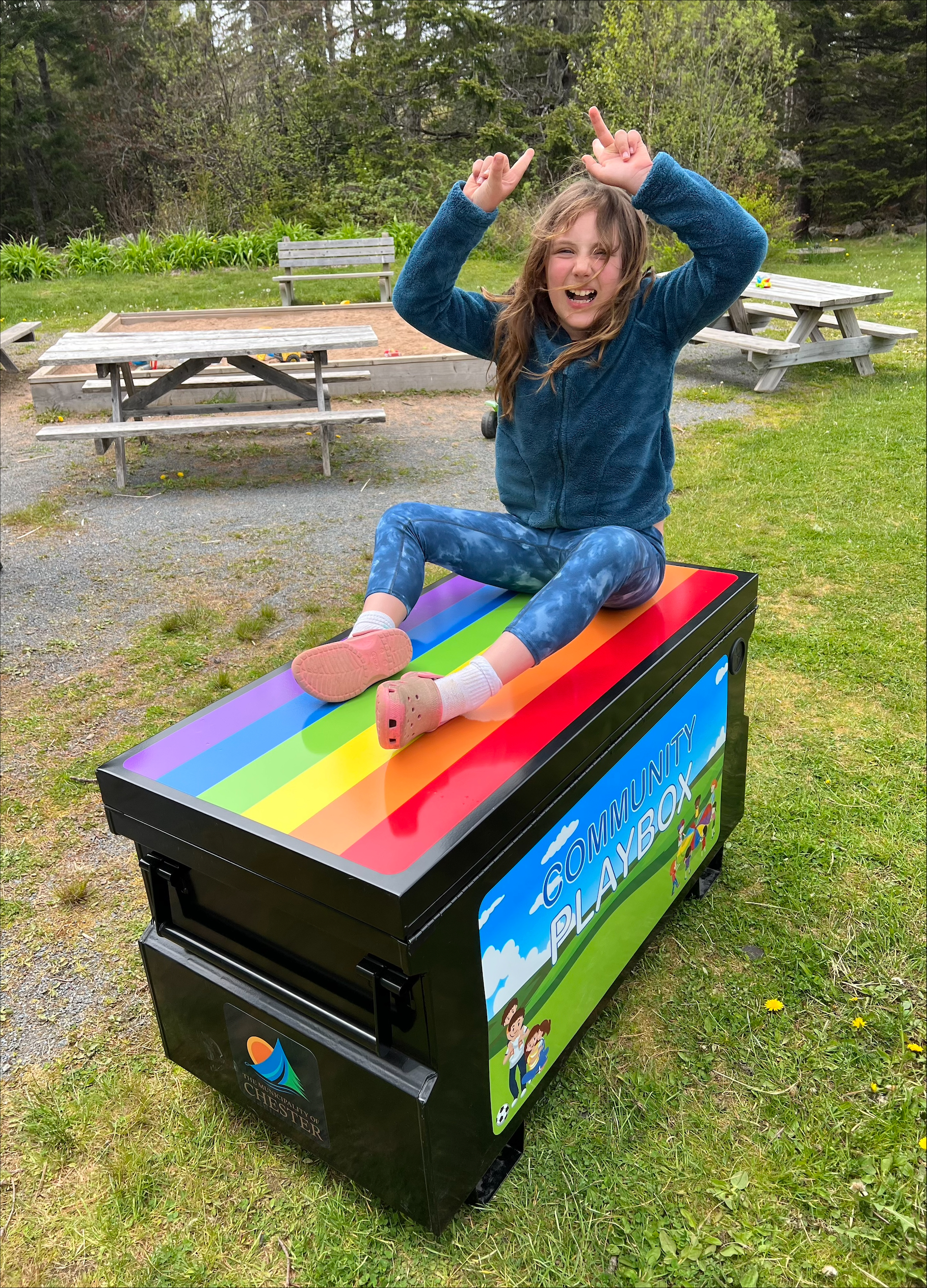 Community Playboxes are here!
To encourage community members to take part in more outdoor active and free play, we have placed seven Community Playboxes across the Municipality of Chester which will be accessible at any time, year-round. The Playboxes will be at the following seven locations:
1.    New Ross Consolidated School
2.    Croft Road Playground
3.    Together We Can Community Park
4.    Chester District Elementary School (CDS)
5.    Aspotogan Consolidated Elementary School (ACES)
6.    District No.1 Community Center, Blandford
7.    Hubbards Barn and Community Park 
Each Playbox will be filled with a collection of equipment (sports equipment, lawn games, jump ropes, balls, frisbees, and much more), with seasonal items added throughout the year. All equipment will be FREE to use, we just have a few guidelines to keep in mind:

•    After playing with the equipment, be sure to return it to the Playbox. 
•    Don't forget to close the lid when returning equipment! 
•    Help keep this program running by donating new or gently used equipment. 
•    Let us know if a box needs attention by calling the Recreation & Parks Department at 902-275-3490 or emailing recreation@chester.ca 
•    Have fun! 
The Community Playbox project is made possible with funds from the Province of Nova Scotia Department of Communities Culture and Heritage Active Communities Fund.